Blog
Location
Virtual - all times are eastern daylight time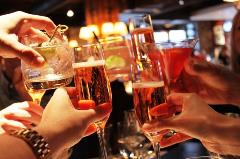 Grab your favorite beverage and join us on Zoom for a virtual happy hour on Friday, May 8th to wrap up week one of the AIPLA Virtual Spring Meeting. This event is a great opportunity to meet and chat with fellow attendees of the spring meeting and members of the IP community.
You do not have to attend the AIPLA Spring Meeting to attend this happy hour. This event is open to anyone in the IP community.
A follow-up with more information on how the virtual happy hour will work will be sent to your email after you RSVP.
We hope to see you there!
Contact us at info@slwip.com with any questions

Sign up to attend the Happy Hour Here!
This event is sponsored by: