Thank you to all of the attendees, speakers, sponsors, and volunteers who helped make the AIPLA Virtual Spring Meeting possible! Stay tuned for future AIPLA events our Events page!
Looking for the on-demand meeting sessions or handouts? Meeting registrants can access webinar sessions and handouts through the AIPLA Online Learning Academy. If you missed the meeting, you can purchase the on-demand webinars as a package or individually through our Online Learning Academy.

Live May 4 through May 15, 2020.
Full Meeting: AIPLA Member - $695 | Non-Member - $1,195

Individual Session: AIPLA Member - $99 | Non-Member - $249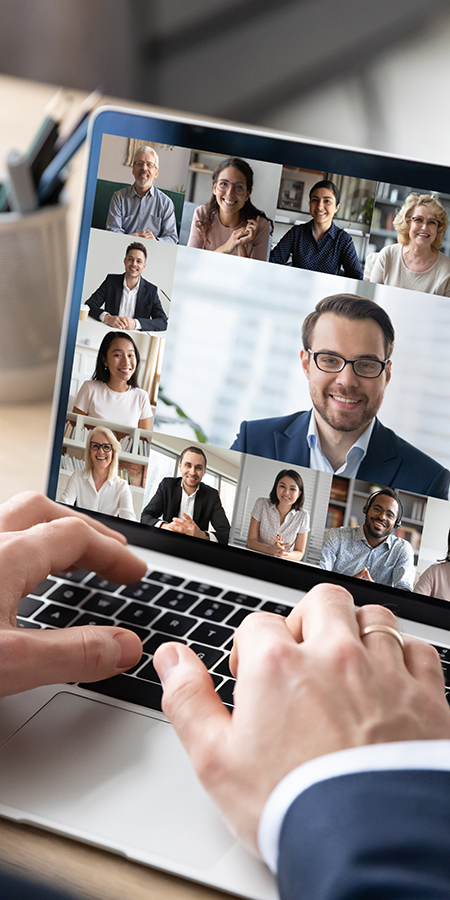 This Year's Spring Meeting is Going Online
Shape your path forward with new insights, skills, and connections.

Our virtual event will feature the keynote speakers, informative sessions, and collaboration opportunities that you've come to expect from an AIPLA Spring Meeting.

This programming will be shared as a blend of live content with interactive discussions designed to inspire and engage a global audience.

You will have access to the experts as you learn about the latest in patent prosecution; patent litigation; Sections 101, 102, 112; licensing, copyright, trade secrets, trademarks; and so, so much more.

The AIPLA Virtual Spring Meeting is your platform to learn, network, and plot the next steps in your career as you find ways to unlock your potential.
Already registered? Visit our online Event Community to connect with colleagues, and join the conversation.
Are you interested in serving as a MENTOR? Do you need a MENTOR? Learn more here!
*all times are eastern daylight time*
Monday, May 4
Tuesday, May 5
Wednesday, May 6
Thursday, May 7
Friday, May 8
Monday, May 11
Tuesday, May 12
Wednesday, May 13
Thursday, May 14
Friday, May 15

Find answers to the questions you have about our event.

While the coronavirus disease, or COVID-19, has necessitated the cancellation of our in-person event, we are excited to connect with you as part of our new Virtual Spring Meeting.

We know you have questions about what it means to rebuild the AIPLA Spring Meeting as a virtual event. Whether you are a speaker, sponsor, or already registered - or you just want to know about the new format - we have the answers you're looking for.
We're dedicated to bringing internationally-renowned IP practitioners and leading thought-leaders together.
Bruno, Enrica

Steinfl+Bruno, LLP | Founder and Partner

Enrica has extensive professional experience in Europe and the U.S.

Davis, Theodore

Kilpatrick Townsend & Stockton, LLP | Partner

Ted Davis divides his practice between domestic and international litigation and client counseling in the fields of trademark, copyright, false advertising, and unfair competition law.

Turner, Ellisen Shelton

Kirkland & Ellis, LLP | Partner

Ellisen Turner is a partner in the Intellectual Property Practice Group of Kirkland & Ellis LLP.