World IP Day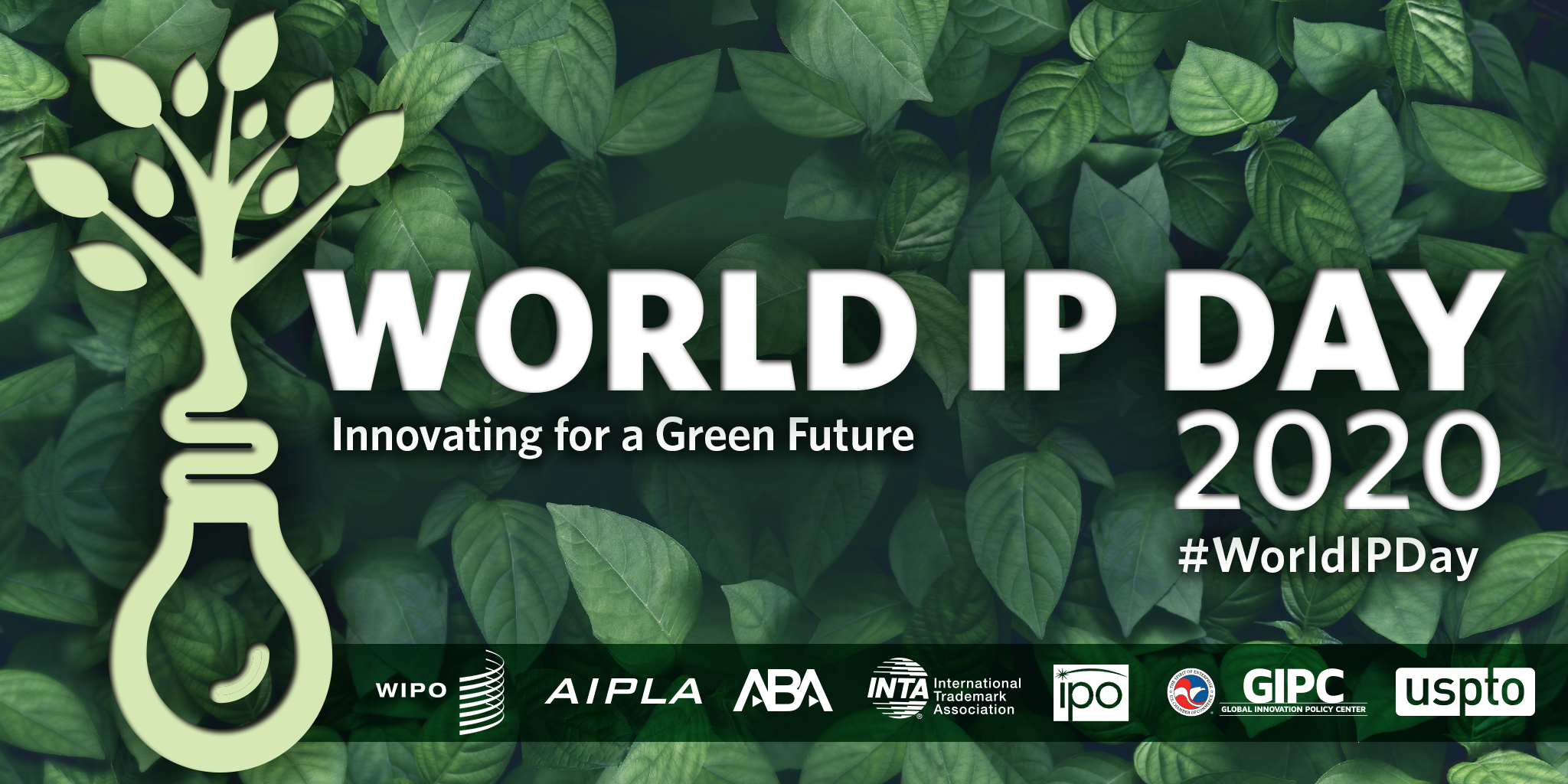 World Intellectual Property Day – April 27, 2020
Innovate for a Green Future

Every April 26, we celebrate World Intellectual Property Day to learn about the role that intellectual property (IP) rights play in encouraging innovation and creativity.
World IP Day 2020 puts innovation – and the IP rights that support it – at the heart of efforts to create a green future. Why? Because the choices we make today will shape our tomorrow. The earth is our home. We need to care for it.
The History of World IP Day

World IP Day was launched in the year 2000 by the World Intellectual Property Organization (WIPO) to promote and protect creative ideas, including music, art, trademarks, writings, and inventions. The official date for World IP Day is April 26th, but events are held all over the world throughout the springtime.

How is World IP Celebrated?

World IP Day is celebrated all over the globe in the form of panels, receptions, expos, and educational outreach for students of all ages. AIPLA works with the USPTO and WIPO to expand those celebrations across the United States. Local leads in cities across the U.S. work in teams that include local IP law associations, Chambers of Commerce, educational institutions, and educational non-profit organizations to put on these events to celebrate World IP Day.

What are the scope of past events?

Previous events range from panels for adults including attorneys and entreprenuers to events and contests for elementary, high school, college, and law students. Each location's lead or team selects the event most appropriate to their community.