Mentoring
The mission of the AIPLA Mentoring Committee is to foster organic long standing relationships to strengthen the AIPLA village.
We understand that mentoring is integral to personal and professional development, so we work with members from all of AIPLA's committees to facilitate mentoring relationships by making connections and providing support to grow those connections into long standing, mutually beneficial relationships.
This community offers acquaintance, networking, and professional and personal support. You can make an impact and inspire others by contributing to it.
Now more than ever, we need to engage and support one another!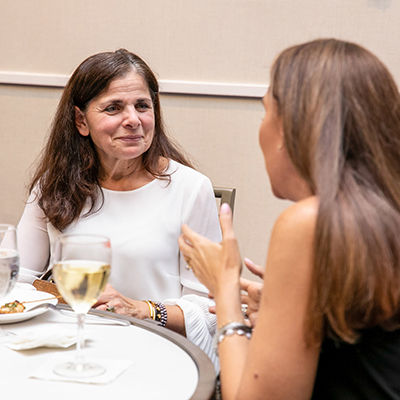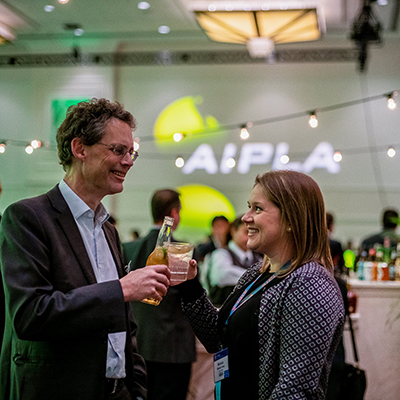 Key Initiatives
1:1 Mentoring Pairings: The Mentoring Committee facilitates traditional one on one mentor/mentee pairings and offers support to these pairings through our Relationship Manager.


Mentoring Clusters: This program provides collaborative mentoring opportunities for our AIPLA members by creating mentoring clusters among small groups of practitioners and offers support to these pairings through our Relationship Manager. The clusters are grouped by factors such as common practice areas, types of practice, and geographical location.

This program allows a diverse group of practitioners to share their knowledge and experience with each other, and grow together as a group.


Stated Meetings

Networking Events: The Mentoring Committee hosts a networking event at each of AIPLA's stated meetings. These events are a great way to develop relationships to grow your network as well as learn more about how to become actively involved within AIPLA.
Onsite Mentoring Pairings: The Mentoring Committee facilitates the mentoring of AIPLA members at onsite stated meetings via one on one pairings. The pairings are for the duration of the stated meeting with the opportunity to continue the relationship.
How You Can Participate
Participation is open to all AIPLA members.
If you have any questions, please reach out to the Mentoring Committee Chair Randi Karpinia (randi@sagacitylegal.com) and the Vice Chair Jessica Ergmann (jessicaergmann@gmail.com).