5/13 Emerging Technologies Meet Up: Patenting by AI Entities: Review of DABUS Decisions
May 13, 2020 12:00 PM to 1:30 PM
Location
Virtual - all times are eastern daylight time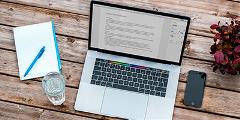 Join the Emerging Technologies Committee for a Meet Up discussing Patenting by AI Entities: Review of DABUS Decisions


Can (or should) an AI rightfully be listed as an inventor of a patented technology? Attorneys, academics, and futurists alike have contemplated this question for years, but the machine that brought the hypothetical into reality was DABUS, a patented AI system by Dr. Stephen Thaler.
Through complex sets of neural networks, DABUS has the ability to generate ideas and further analyze these ideas for novelty, utility or value. This process enabled DABUS to autonomously generate inventions for which patents were filed in multiple jurisdictions, including in the European Patent Office (EPO), the United Kingdom Intellectual Property Office (UKIPO), the United States Patent and Trademark Office (USPTO). Notwithstanding findings that the applications meet the requirements of patentability, each Office has rejected DABUS' applications, citing that a non-natural person cannot be listed as an "inventor" under current legislation.
Dr. Thaler will discuss what exactly DABUS is, how DABUS autonomously generated the inventions for which patent applications were filed, and the rationale behind listing DABUS as the inventor. Dr. Thaler's presentation will be followed by an engaging panel discussion between Ryan Abbott, Richard Kennedy, and Gareth Jones who will each review the various patent office decisions and provide insight as to the underlying legal issues.

Sign up today!
This session is not CLE accredited.
Speakers