Judge Susan Illston Speaks on IP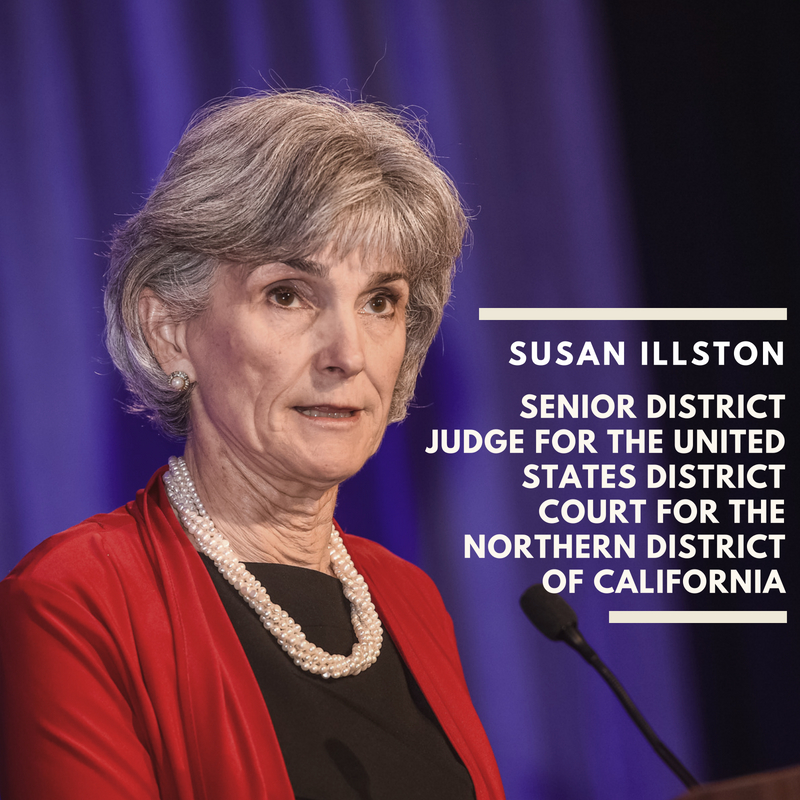 The Honorable Susan Illston, Senior District Judge for the United States District Court for the Northern District of California, told AIPLA Spring Meeting attendees during the Wednesday, May 16, 2018, luncheon that IP litigation has wide-reaching effects on innovation and the economy. But, she emphasized, the serious subject has a history of creating moments that are amusing.

Johannes Gutenberg, she said, the German known for the invention of the movable-type printing press, "had no patent law at his disposal to support his inventions."

Indeed, she noted that the printing system Gutenberg invented during the 15th century was responsible for the first era of mass communication, which permanently altered the structure of society and led to a sharp rise in medieval learning and literacy.

Gutenberg, she said, "had only nascent trade secret law" to help protect his invention; which did not prevent many of his employees from leaving to recreate their own printing press businesses.

As a result, Gutenberg was never able to have solid financial footing, and was ultimately, unable to pay back the capital which he invested.

Judge Illston then spoke of more recent inventions, many of which were surprisingly patented, like Mark Twain's scrapbook patent, to the bemusement of the audience.

When her presentation continued to the present day, touching on landmark IP cases such as Waymo v. Uber, and Google v. Oracle, Illston had the audience chortling with her unique sense of humor.