5/14 VSM: Artificial Intelligence Standardization in China, Dr. Betty Xu, Ph.D. SESEC
May 14, 2020 9:00 PM to 10:30 PM
Location
Virtual - all times are eastern daylight time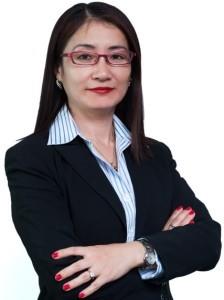 Presented by the Emerging Technologies, IP Practice in China, and Standards & Open Source Committees.

This presentation by Dr. Betty Xu, Ph.D. from Seconded European Standardization Expert in China (SESEC) on the ongoing standardization efforts in the Peoples Republic of China in the area of artificial intelligence. The presentation will build off previous AIPLA presentations on the Chinese standardization system and discuss relevant regulations, indigenous standards bodies, forums, regulators, national standardizers as well as a discussion of recent efforts by the Standards Administration of China (SAC) to solicit foreign-invested enterprises (FIE) participation cases of China's standardization.


Biography
Dr. Betty Xu, Ph.D. obtained her BSEE and MSEE from Shandong University of China and her Doctorate also in Electrical Engineering from the University of Queensland of Australia. Dr. Xu has more than 14 years of combined industry experience as both a software/hardware developer and standards expert for a large indigenous Chinese appliance company as well as a large German multinational conglomerate company electrical equipment manufacturer (2008-2013). Dr. Xu has significant first-hand standards drafting experience, for example as the drafting lead for several China National Standards as well as participated in the drafting of many IEC standards.
Seconded European Standardization Expert in China (SESEC)
SESEC is a visibility project co-financed by the European Commission (EC), the European Free Trade Association (EFTA), the European Committee for Standardization (CEN), the European Committee for Electrotechnical Standardization (CENELEC) and the European Telecommunications Standards Institute (ETSI). The project is led by CEN and supported by a Steering Committee composed of one representative from CEN, CENELEC, ETSI, EC, and EFTA.

The SESEC's mission is to enhance the visibility of European standardization activities, increase the cooperation between Chinese and European standardization bodies and support European companies facing standardization related issues hampering market access to China. Its ultimate goal is the enhancement of EU-China dialogue and cooperation in the field of standardization.

This session is not CLE accredited.

Please Register Here