10/28 - 125th Gala (Tickets Required)
October 28, 2022 7:00 PM to 10:30 PM
Location
Potomac Ballroom AB
Join us as we celebrate 125 years of service to the IP system, and the legal and creative communities. We will honor the past, present, and the future of AIPLA.
The gala will include the traditional passing of the medals between incoming and outgoing presidents. We are also honored to present the AIPLA Excellence Award to the Honorable Kathleen O'Malley, Judge, US Court of Appeals for the Federal Circuit (retired).
Special Performance featuring GRAMMY Award winning band: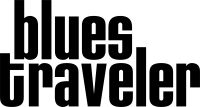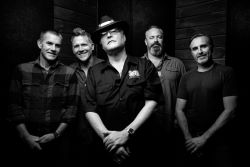 "Blues Traveler is not just a band; it's a lifestyle," says guitarist Chan Kinchala. "Blues Traveler is our life's work. It's enabled us to do so many other things. This little tribe we built in New York during the late eighties has survived all the way through—plus or minus some dearly departed brothers and sisters. It's empowered us to be creative, make people happy, and travel around spreading some good vibes. The longer we do it, the more we like it."
Cocktail Attire - Party Attitude!