Elizabeth Tassi is a Woman to Watch!
Written February 5, 2020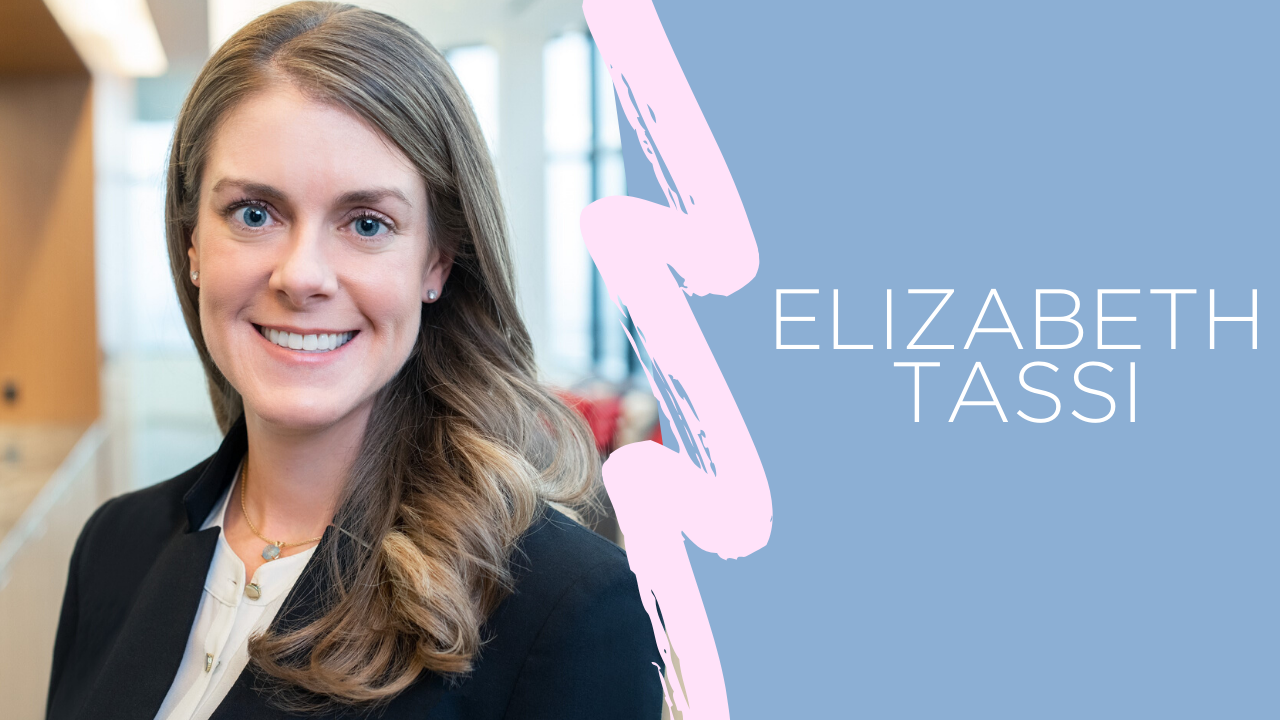 The Women to Watch Series was established by the Women in IP Committee as an avenue to recognize women within the AIPLA community for excellence and accomplishments. Through a peer-nomination process, the Women to Watch Series strives to honor women who have created their own paths, who lead through strong examples, and who are achieving successes as a result of their choices and leadership, but who may not be widely known in the AIPLA community.

Here is Elizabeth Tassi, in her own words:
Years working in IP: 13
Years with current organization: 13
Current location: Stinson LLP, Kansas City office
Current role: Partner in the Intellectual Property division

What I do:

I help clients turn trademark and copyright portfolios into assets. My sweet spot is international trademark portfolio management, and I have significant experience in trademark and copyright prosecution and enforcement. I am in regular communication with U.S. trademark and copyright examiners and a large network of trademark associates around the world.

Previous roles:

I started as a patent attorney and associate with the firm and gladly took on any task related to intellectual property. Since transitioning my practice to an alternative work schedule, I have narrowed my focus to trademark and copyright matters.

Years and involvement with AIPLA: six


Q. What was the best professional decision you ever made?

A. After having my second child, I adopted a radical alternative work schedule. I am typically in the office two days and work remotely three days each week. This extreme flexibility is how I thrive as a lawyer mom.

Q. What was the worst professional decision you ever made?

A. Every time I said yes to too many people and projects at once to appease my ego such that I physically could not do my best work. Unfortunately, I had to learn this lesson over and over before it sunk into my heart and mind.

Q. What would you consider your greatest professional achievement so far?

A. In 2018, I hosted the Kansas City portion of the AIPLA Women in IP Global Networking Event, where I lead a panel discussion with three of my clients on how to pivot toward success. Because my relationship with each woman was strong and sincere, the conversation flowed and their honest commentary on their careers—highs and lows—resonated with the audience. For weeks after the event, members of the Kansas City IP community contacted me with comments on how that presentation made their day, filled their cups, and generally encouraged them to keep going.

Q. In your opinion, what could women be doing better to advance their careers?

A. I once heard someone suggest that to be successful, you must wear blinders (like an elite racehorse). As women, I think we are accustomed to juggling many balls (projects, committees, calendars, roles, relationships, etc). Sometimes all of the opportunities, coupled with a poignant fear of missing out, are more distracting than anything else. If life has not forced you to do so already, take the time to examine whether your commitments align with your priorities. Then put on your blinders so you can focus on what matters most.

Q. What is the best advice you have received?

A. After several years of languishing in self-doubt, my dear mother-in-law told me, "You are enough, and you have what it takes. Now start acting like it."

More about Elizabeth:

If they bottled my personality, the label would read:

Dedicated - Warning: Very stubborn

Something I said I'd never do, but did anyway:

I joined the Catholic Church in 2019; it was a tumultuous journey, but now I am home.

One thing people are surprised to find out about me:

I am a crack shot with a Henry Lever Action rifle.