AIPLA President's Report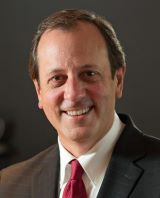 Brian H. Batzli
It is a great honor and privilege to serve as the President of the American Intellectual Property Association. Thank you for the opportunity and the trust that everyone has shown in me. I am proud of AIPLA for providing excellent continuing legal education, advocacy, networking, and leadership opportunities. This didn't happen overnight. Instead, it has taken a group of dedicated members and headquarters staff decades to achieve this level of activity and service to its members – and while retaining its culture that so many of us appreciate.
When I say decades, I note that we just marked our 125th Anniversary. That number is just incredible to me. The 125th Anniversary programming at our Annual Meeting was awesome. A big shout out to everyone who had a hand in planning this year's Annual Meeting. Let's look forward to the next 125!
I also would like to thank Patrick Coyne for his service. As the AIPLA President last year he worked and traveled tirelessly. He is an excellent leader of the organization and role model for me. I thoroughly enjoy having the opportunity to be his colleague and friend in this great organization, and it has been a privilege and pleasure to work, travel, and learn from him.
Second, as I reflect on becoming President -- as one of the previous President's said in their remarks – and I quote – "So, I'm becoming AIPLA President. WOW!". It is humbling to stand on the shoulders of the Past Presidents table that came before me. There are too many to thank for their service, so I offer a blanket and heartfelt thank you for their advice, mentoring and friendship.
Backtracking a bit, not 125 years ago, but about 32 years ago I started becoming involved in AIPLA. One of the partners at Merchant & Gould, John P. Sumner, was in the leadership of the Electronic and Computer Law Committee and convinced me that I should get involved. After attending several meetings, I was asked to be a Licensing sub-committee co-chair by Rick Nydegger. For those of you that may be newer to the organization, Rick would eventually become President of AIPLA. So, it goes without saying that I was both thrilled and nervous to be his co-chair. But Rick was awesome with his guidance and mentoring. It made me want to keep coming back and convinced me that AIPLA was the organization of which I wanted to be a part.
Those initial volunteer efforts led me to a Study Group Co-Chair position and Committee Chair positions, led me to the position of Treasurer and the Board of Directors, and now as President. It's a similar path that virtually every President before me has traveled -- and it is the path that the ones to come will likely follow. But for me that path has been filled with invaluable experiences, education, speaking occasions, leadership opportunities, and importantly dear life-long friends.
In honor of our 125th Anniversary, we have been spotlighting members asking, "What does AIPLA mean to you?" The experiences relayed by the members create a wonderful word cloud of the most common responses. You find words and phrases like:
• Life-long colleagues
• Great CLE
• Great place to learn
• Inclusivity
• Leadership opportunities
• Collaboration
• A chance to shape IP policy
• Opportunity to make an impact
• Favorite IP organization
It makes me so very proud of AIPLA, the culture and each of you, our members, for developing and maintaining that culture. But as we all know too well, there were challenges to AIPLA's meetings, services, advocacy, and networking during COVID. We were isolated, and attending meetings, summits, watercoolers, bootcamps and more via Zoom and Teams. But we managed to get through the pandemic, and I am pleased to be able to say today that -- the organization is on solid footing.
On that note, I want to thank everyone at AIPLA headquarters for their hard work and fantastic job in helping the organization achieve these results. In addition, the AIPLA Presidents that lead us through the pandemic deserve much credit: Barbara Fiacco, Joe Re, and Patrick Coyne. Finally, Sal Anastasi did a fantastic job as AIPLA's Treasurer. Kudos to all of them and a job well done! I would also like to thank my wife and everyone at my firm, Merchant & Gould, PC, for their support.
Looking forward, we are once again moving forward with in-person meetings (in addition to our online offerings) – providing an opportunity to engage with our colleagues, develop new friendships, provide leadership opportunities, and top-notch Continuing Legal Education that the organization is known for.
There is also a lot swirling around intellectual property today. Gone is the day where it was a sleepy little backwater of the law where no patent was found valid for decades in the 8th Circuit. Instead, we have a full docket on tap this year.
We plan to:
1. Continue our push to increase the ability to search for and retrieve the organization's vast array of papers and other materials – as well as encourage our constellation of Committees to provide practice-oriented forms and materials.
2. Continue our efforts to encourage and promote diversity in the profession.
3. Make our Special Committee on Pro Bono a full-fledged, regular committee of AIPLA. And effective as of the Annual Meeting, this has been done.
4. We have great meetings coming up at the Rancho Bernardo Inn for the Midwinter Institute and Seattle for the Spring Meeting.
5. We likely have miles to go with PTAB, Antitrust and Section 101 – but we are just the organization to show leadership and advocacy in those areas.
6. And continue doing all the great work by our committees.
And that's where all of you, as our members, come in. Our members, Board of Directors, committee leadership, and headquarters staff are all fabulous. I am honored to work with such a smart, dedicated, and first-rate group. We have awesome New Lawyers and Mentoring Committees, but I am asking everyone for a favor. We have a lot of new members coming into the organization. Let us all make them feel welcome. Introduce yourself, introduce your colleagues, invite them to attend a committee meeting, spend time at a Water Cooler session with them, and invite them to sit with you at lunch or grab coffee at one of our Stated Meetings, Summits, or Road Shows. Because many of us know each other, it can be intimidating to walk up to a group. So please help them out.
And if you are comfortable doing so, be a part of AIPLA's formal mentoring program. Supporting new IP attorneys in our profession at the 1:1 level (or as part of a mentoring cluster) leaves a legacy for each of us in the profession – and at the same time creates the bonds and feelings that I received from folks like Rick Nydegger.
Thinking back to the word cloud, AIPLA provides so much more than great CLE, networking, and opportunities. Your participation in AIPLA means that your opinions and thoughts are heard and that you have a voice in your profession.
I also have a second ask: if you aren't already, please get involved in a committee. If you aren't involved in the committees, then your voice, your firm's voice, industry's voice, and your client's voice will not be heard. Change is going to happen in this profession, and it may not always move in a direction you agree with, but your voice makes a difference. So please, be part of the conversation. Your perspective, engagement, and energy matters. If you don't know where to begin at AIPLA – introduce yourself to me, to a Committee Leader, a Past President, or Headquarters staff and we will help you!
Finally, many of you here are already leaders in this organization or have been leaders – please stay involved – your voice is critical to the future direction of intellectual property, and we count on you for your expertise.
I look forward to serving you as this Association's President and working with everyone. Please join us and be a part of this wonderful organization!