Sharpen Your Skills - With these nationally known communications experts.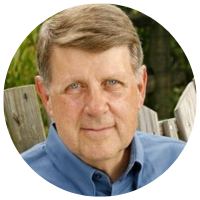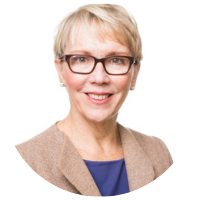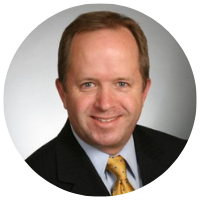 Ed Good
Trainer, Author, Editor
Brushes, Highlighters, and Felt Tip Pens: Painting a Picture With Words.
Gillian Drake
Founder & President of Acting for Lawyers
How to Put Your Best Foot Forward - a master class on acting for IP Professionals.
James Rea
Founder of Experts Clearly
Communicating Complex Ideas Efficiently & Effectively.
Next Level Learning - A unique program of master classes focused on effective communication.
The 2021 Virtual Mid-Winter Institute brings together nationally recognized communication experts and IP leaders in a series of master classes on negotiation, persuasion, and communication. These online sessions and hands-on workshops are designed to help practitioners sharpen their skills and develop strategies to improve communications and their practice.

Whatever your role in IP and whatever your experience level, this program will give you real-world examples and tactics to communicate more efficiently - both verbally and in writing. Plus, our session and workshop on negotiating skills will help you sharpen your skills and make better deals, whether in the courtroom or the board room.
The virtual #aiplaMW21 allows the global IP community to safely share ideas and knowledge that will shape the future. Your registration includes not only the live virtual sessions, but unlimited access to the on-demand recordings as well. You'll be able to participate in all the motivating moments of the meeting regardless of where you are. Make plans to join us for this unique program that will raise the bar on your communication skills and practice.

Over 29 Total Events
12 CLE Sessions


Networking Lounges featuring Presentations and one on one meeting or small group meeting opportunities


Morning and Evening Networking Events


Interactive Exhibit Hall
Post-Session Informal Discussions With Speakers
Elimination of Bias/Diversity CLE Sessions
Post-event On-Demand Access to all Educational Sessions
We are excited to welcome this year's Keynote speakers and our distinguished roster of session speakers, panelists and moderators.
Agenda
PROGRAM as of January 14,2021. Subject to change. Click the day below to expand the complete session list for the day, and then click the session title to view more detailed session information!

All times listed are Eastern Daylight Time. Need help matching with your time zone? Try the Time Zone Converter: https://www.thetimezoneconverter.com/
At-a-Glance
Monday, February 1
Tuesday, February 2
Wednesday, February 3
Thursday, February 4
Friday, February 5