Location
Virtual
Credits
360 Minutes of CLE - Including Ethics and Elimination of Bias
Registration
Fee: View fees below
Register Now
Virtual Corporate Practice Institute
November 16-17, 2021
Join the AIPLA Corporate Practice Committee on November 16 and 17, 2021 for the first AIPLA Corporate Practice Institute! This will be a virtual, CLE-program spanning two half-days, from Noon – 5:30pm Eastern each day.
The Corporate Practice Institute is not a bootcamp. The programming has been designed to appeal to corporate practitioners of all experience levels and all corporate sizes, including practitioners in any technology field from small/mid-size and large companies. Private practitioners who are interested in learning more about the issues and challenges faced by their corporate clients are also welcome and encouraged to attend.
The Corporate Practice Institute provides up to six 1-hour CLE credits, two of which are Ethics credits (include DE&I). Each day ends with engaging networking event!
To view the complete agenda with session details, click here
Registration Fees:
AIPLA Members: $295
Non-Members: $695

We are offering special pricing for in-house corporate counsel of $99. To receive this rate, registration must be done via this downloadable Corporate Counsel Registration Form

Agenda at a Glance:
DAY ONE - November 16, 2021
12:00 PM - Multi-jurisdictional IP Practice: As in-house counsel, managing a multi-jurisdictional IP practice is challenging, and the key issues and best practices may differ depending on whether the company is a large or smaller entity.

1:00 PM - LEARNING SESSION BREAK

1:30 PM - ETHICS: Privilege in a Global Corporate Environment: This session includes the perspectives of an expert panel of litigators from the U.S., the U.K, and a global corporation, and explores the question of when and to what extent legal communications within a global corporate environment are privileged.

2:35 PM - LEARNING SESSION BREAK

3:00 PM - Managing a Corporate Team of IP Professionals: This session explores why integrated IP teams are important and add value to a well-functioning legal department, in both large and smaller companies. Senior leaders from Patent, Trademark and Legal Operations teams in a global corporation will discuss collaboration, innovative practices and techniques, and continuous improvement processes that allow corporate IP departments to work smarter, not harder.

4:05 PM - LEARNING SESSION BREAK

4:30 PM - End of Day Networking Event
DAY TWO - November 17, 2021
12:00 PM - Corporate Partnerships: Public and Private: Panelists representing small/mid-size and large corporations and research institutions will provide some of best practices for what it takes to form a successful partnership.

1:00 PM - LEARNING SESSION BREAK - Sponsored by IPRally

1:30 PM - Small/Start-up/New to In-House: This panel of sole and small department in-house practitioners explores the challenges of "onlyness" and strategies for navigating being in-house counsel in a small or start-up company.

2:35 PM - LEARNING SESSION BREAK

3:00 PM - ETHICS: DE&I for Corporate Practitioners: Sponsorship of individuals from historically underrepresented groups is critical to long-term organizational success and viability. In this session, the panelists will discuss the impact and pitfalls of sponsoring individuals from these groups and the importance of sponsorship to organizations. The panelists will also discuss practical tools organizational leaders can use to promote diverse representation and awareness through sponsorship

4:05 PM - LEARNING SESSION BREAK

4:30 PM - End of Day Networking Event


Thank you to our Learning Session Sponsors: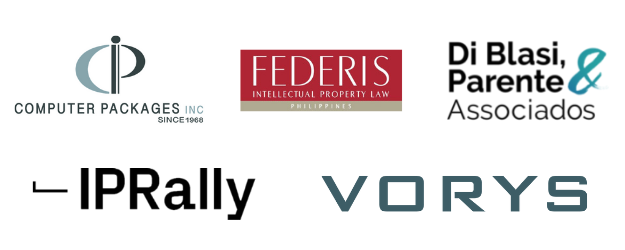 Speakers
Add to: