Notes + News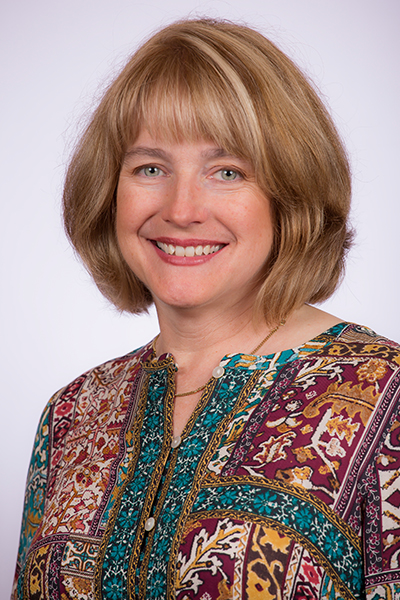 The Women in IP Committee of the AIPLA is pleased to announce Angela (Angie) Sebor as a Woman to Watch!

The Women to Watch Series was established by the Women in IP Committee as an avenue to recognize women within the AIPLA community for excellence and accomplishments. Through a peer-nomination process, the Women to Watch Series strives to honor women who have created their own paths, who lead through strong examples, and who are achieving successes as a result of their choices and leadership, but who may not be widely known in the AIPLA community.
We are pleased to introduce Angie Sebor, in her own words:
Years working in IP: 23 Years
Years with current organization: 3 ½ Years
Current location: Fort Collins/Windsor, Colorado
Current role: Global Intellectual Property Manager
What I do:
I manage the worldwide intellectual property program for Tolmar, Inc., a pharmaceutical company in Colorado that develops specialty branded and generic products in the areas of urology, oncology, men's health, pediatric endocrinology and dermatology. In addition to managing the company's global patent strategic planning, filing and prosecution, my role also integrates, as a member of the larger in-house legal team, competitive and landscape monitoring activities, trademark/branding, trade secret, copyright and litigation strategy.
Previous roles:
12 years as a Patent Agent for Sheridan Ross P.C. in Denver, Colorado, doing patent preparation and prosecution in biotechnology fields.
7 ½ years as the Sr. Director Intellectual Property for GlobeImmune, Inc., a start-up/mid-stage immunotherapy company in Colorado.
3 ½ years as a Patent Agent for Tolmar, Inc., prior to being promoted to my current role.
Years and involvement with AIPLA:
I have been a member of AIPLA for 10 years. I first became more involved in the organization through a few subcommittee activities in the Biotechnology Committee. One of my "mentors" at AIPLA (Carol Nielsen) gave me my first opportunity to speak at stated meeting, and that experience motivated me to become more involved in the organization. I am currently the Chair of the Patent Agents Committee and the Leader of the Brown Bag Subcommittee of the Corporate Practice Committee, an instructor at the Patent Prosecution Boot Camp, and I just completed my first year as a Mentor of junior Patent Agent (which has been a great experience).
Q. What was the best professional decision you ever made?
A. Taking the plunge and leaving a postdoctoral fellowship for my first IP position as a Technical Specialist (soon to be a Patent Agent) with a boutique IP law firm (Sheridan Ross) was the best professional decision I've made. It was a very scary thing to do because I had the postdoctoral fellowship and a grant already in place (the comfortable choice), and decided to let that go without really knowing whether I would like, or do well in, a career in patent law. It turns out that I soon realized that I "found my niche" and never regretted the decision.
Q. What was the worst professional decision you ever made?
A. During one period earlier in my career, when I had more clients needing attention and deadlines than I could reasonably handle, I continued to always say "yes, I can do that". Rather than acknowledging that I needed some help, I decided to handle every request myself, taking on more and more work to the point that I was completely stressed out and fairly unhappy. I learned that being your best professional self doesn't necessarily mean doing it all by yourself.
Q. What would you consider your greatest professional achievement so far?
A. My greatest professional achievement is my current role as Global IP Manager, where I am able to work for a company that makes a difference in patients' lives, and to participate more fully in the integration of the company's global intellectual property strategy with the broader business strategy. While my prior experience, and the support and advocacy of my supervisor laid the groundwork for this role, I also credit my involvement in AIPLA for helping me develop as a leader, as a speaker, as a teacher, and as a well-rounded IP professional with both the "hard" and "soft" skills needed to excel in my profession.
Q. In your opinion, what could women be doing better to advance their careers?
A. Many women, myself included, spend a lot of time trying to be more assertive, more aggressive, to step up, to speak up, and to be noticed as individuals. It can be easy in this effort to forget to develop other skills, including active listening, the art of compromise, and team building. And, sometimes, remembering what is was like when you were first trying to find your path or make an impression, helping someone else take the spotlight, or reach a goal, will do more than you know to advance your career.
Q. What is the best advice you have received?
A. My Dad taught me that it is okay to be less than perfect and even fail once in a while, as long as you are doing your best, giving it your all. While I've received other good advice in life, this one sticks with me.
More about Angie:
If they bottled my personality, the label would read:
Sensitive, honest, sometimes shy, sometimes outgoing, but always seeing the "glass half full".
Something I said I'd never do, but did anyway:
From the time I was a child through graduate school, my career aspirations evolved like this: veterinarian, marine biologist (yes, I was in Colorado…), zoologist, entomologist (briefly), medical doctor, molecular biologist, and then immunologist. As you can see, there is no legal profession in this list. While I'm not sure I said I'd never do it, I certainly never thought I'd pursue a legal career, but did it anyway.
One thing people are surprised to find out about me:
Some weekends (even in the winter), you can find me (and my husband) at a remote mountain lake or on the top of a mountain, usually where very few others have trekked.