COVID-19 Guidelines and Information
Looking forward to seeing you in Washington, DC!
Safety is Paramount

We are happy to be coming back together in person but want to emphasize that the health and safety of our attendees, staff, and vendors remain of the utmost importance. We continue to regularly monitor guidance from the state of Maryland, health experts, and other government agencies for the most updated information regarding safety protocols and requirements.
Additionally, we are working closely with the Gaylord National Harbor Resort and Conference Center regarding their health and safety measures. Gaylord Hotels have implemented a Global Cleanliness Council, updated banquet and meeting protocols, and are employing the use of technological innovations, including electrostatic sprayers and thermal scanners to ensure the comfort and safety of guests. To review the most updated information about the Gaylord's safety measures, please visit their Health and Safety Cleanliness Standards page or continue reading below.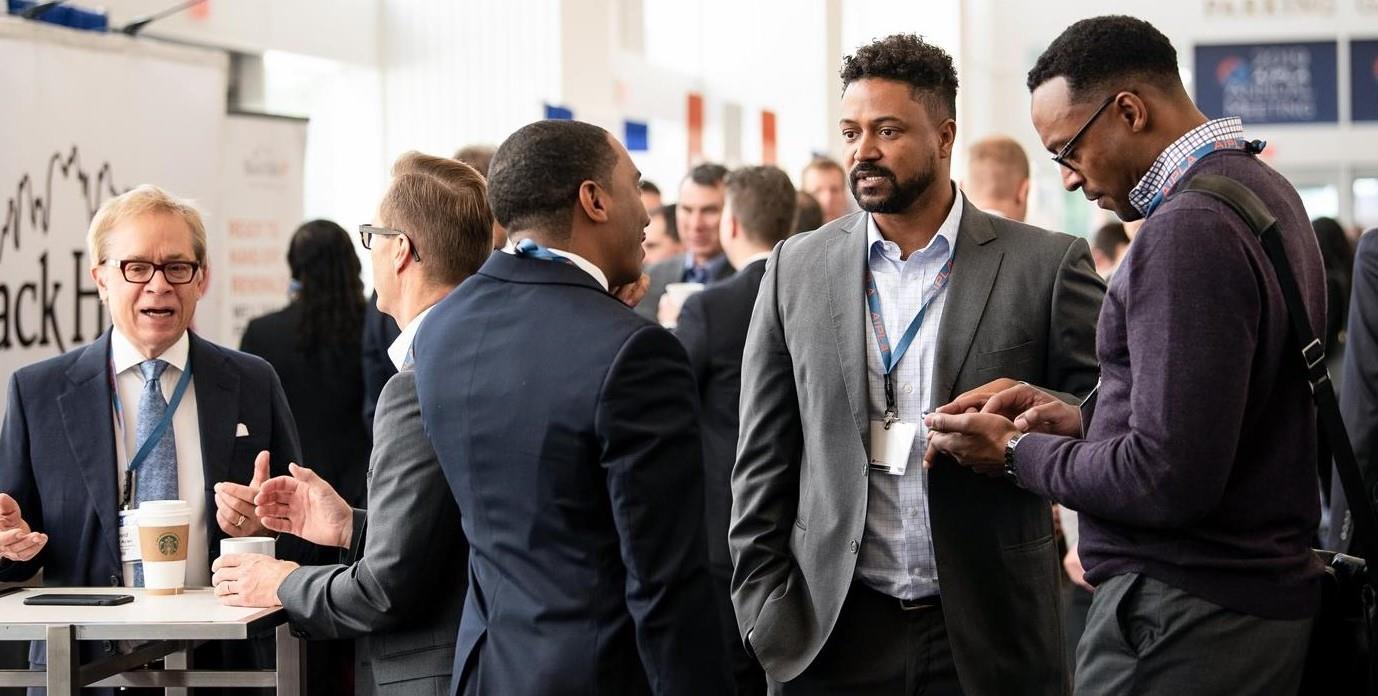 Registration
COVID-19 guidelines are based on information currently available regarding the virus, public health information, and local or state guidelines with respect to large gatherings in any community. As information is updated or changes, the guidelines may be adjusted, and we will provide updates accordingly. But no matter what happens, your 2021 Annual Meeting registration will remain intact! If you are unable to attend in-person due to changing COVID-19 guidelines, you will automatically be registered for the virtual Annual Meeting, which includes live Track 1 access, on-demand access to all events after the conclusion of the meeting, and multiple hybrid networking events throughout. Additionally, a credit for the difference in price between the in-person and virtual track may be applied to your AIPLA account.
Travel

Before purchasing a ticket to travel for and attending the AIPLA 2021 Annual Meeting, be sure you have reviewed the most recent Centers for Disease Control (CDC) guidance as well as any advisories or restrictions in place for specific carriers.
For US-based attendees, be sure to check your local travel guidelines as they may change. Use the links above to see the most current guidance.
For international attendees, please be advised to check with your local government regarding restrictions/guidelines for traveling to and from the United States. Attendees traveling into the USA should reference COVID-19 travel information from the US Department of State and the Centers for Disease Control (links above).
Travel and attendance at in-person events involves the risk of contracting communicable diseases. By registering for the AIPLA 2021 Annual Meeting, you accept that risk and agree to comply with all safety protocols established by AIPLA and/or required by the Gaylord National Harbor Resort and Conference Center or other local and federal authorities.
AIPLA follows the guidelines established by the state of Maryland generally, and Prince George's County specifically. [Updated August 5, 2021] Effective August 8, 2021 at 5PM, all individuals over the age of 5 will be required to wear masks in all indoor public venues and businesses in Prince George's County, even if fully vaccinated. This includes, but is not limited to, restaurants, retail stores, entertainment venues, conference centers, and office settings. Some exceptions apply, such as when an individual is actively eating or drinking or individuals who have a bona fide disability that prevents them from wearing a mask. AIPLA and the Gaylord National Harbor Resort do not require attendees to be vaccinated or provide proof of vaccination in order to attend the AIPLA 2021 Annual Meeting.
Given the current health and safety guidance, individuals should not attend the meeting if experiencing any of the following within fourteen days preceding the conference:
Tested positive or presumptively positive for COVID or other communicable disease or been identified as a potential carrier of COVID or other communicable diseases, or

Experienced any symptoms commonly associated with COVID or other communicable diseases; or

Traveled to a country that is subject to a US State Department Level 4 "Do Not Travel" health advisory; or

Been in direct contact with or the immediate vicinity of any person who is either reconfirmed or suspected of being infected with COVID or other communicable disease or who has traveled to a Prohibited Country within the last fourteen days preceding the encounter.
We will be regularly updating this information and will share with registered attendees as we get closer to the Annual Meeting dates.
On-site Safety Measures
In working closely with the Gaylord National Harbor Resort and Conference Center team, we have established protocols to allow attendees to spread out and socially distance as needed.
Hotel and Conference Center Staff are required to wear masks.

Per the August 5, 2021 Prince George's County mandate, all guests and customers are required to wear masks.

Seating capacities and floor plans are reviewed on an event-by-event basis to ensure compliance with physical distancing recommendations from state authorities and the CDC, as well as local fire department regulations.

All linen, including underlays, are replaced after each use.

Track Rooms will have ample seating to provide for different comfort levels of social distancing.

Food service will be provided using shielded service stations. For seated food and beverage events, tables will be set for no more than 6 guests per table (rather than the normal 10 seats per table).

Convention public space attendants are dedicated to regular cycles of guest touch point sanitization. High-touch points such as conference room doors, light switches and other equipment are sanitized after each group's use.

Hand sanitizer stations are placed throughout the meeting spaces, convention center, break-out spaces and corridors.
This page was last updated on August 5, 2021.