Thank you to our Event Exhibitors


Billtrader is a niche fintech solution that was purpose-built for IP firms and designed to solve the cost and efficiency challenges related to making payments and being paid by foreign agents. Get in touch at sales@billtrader.com | billtrader.com

Whether you are trying to advance your research, repurpose existing technology or make strategic investment decisions, CAS can help you get there faster while minimizing risk.

CAS is a global organization of expert scientists, technologists, and business leaders with a successful and extended history of delivering scientific information opportunities.

From our market-leading products, like SciFindern and STN®, to solutions tailored to your specific needs, we are ready to partner with you.

The Foundation for Advancement of Diversity in IP Law supports the development of a more diverse IP professional community through financial support as well as networking, counseling, and mentoring efforts aimed at preparing individuals from underrepresented racial and ethnic groups for a successful career in IP Law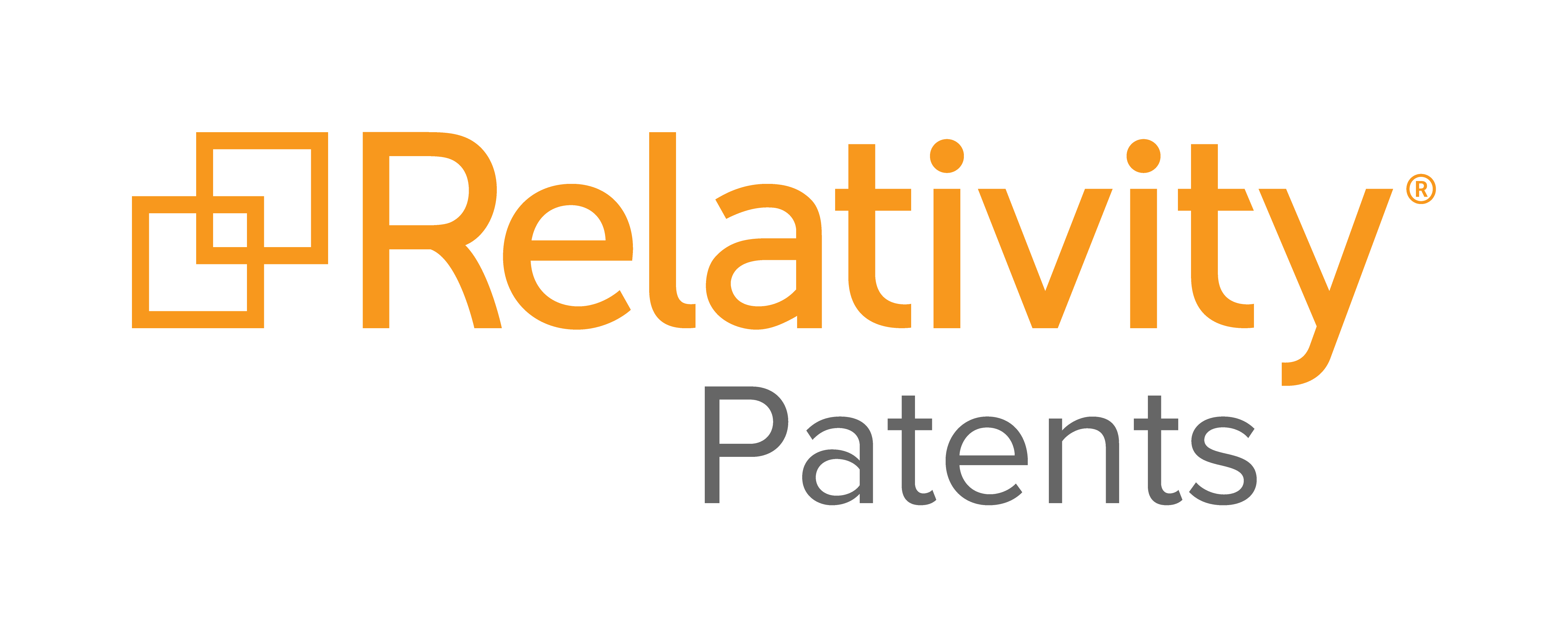 Get high-quality prior art search results in just a few clicks.
Relativity Patents brings the leading legal platform to patent search and analytics. Run patent searches yourself, or have our team run them for you – with results in 1-2 days.
Try it for free:
https://resources.relativity.com/First-Free-Patent-Search-Registration.html
Backed by a brand founded in 1851, Western Union Business Solutions is a trusted partner for international payments and foreign exchange. Our global network offers payments in 130+ currencies across a network of over 200 countries and territories. Partnering with over 700 law firms across the globe, we know how to help streamline your firms' domestic and cross-border payments. As a trusted partner to the legal industry, we provide an end-to-end payments solution to simplify complicated payments processes and drive efficiencies.
Our payments expertise includes servicing law firms to help with payments regarding intellectual property, immigration, mergers and acquisitions, settlements, foreign associates' payroll and payments, partner draws and foreign office funding.

The WIPO Arbitration and Mediation Center offers time- and cost-efficient alternative dispute resolution (ADR) options, such as mediation, arbitration, expedited arbitration, and expert determination to enable private parties to settle their domestic or cross-border commercial disputes. The WIPO Center is international and specialized in IP and technology disputes. The WIPO Center is also the global leader in the provision of domain name dispute resolution services under the WIPO-designed UDRP.

The World Intellectual Property Organization is the global forum for intellectual property. We provide access to the world's IP information. Through our website, you can search millions of patents, brands and designs and find out about IP laws all around the world. WIPO manages the following global databases: WIPO's Global Brand Database, PATENTSCOPE, WIPO's Global Design Database, and WIPO Lex. For more information on the global databases, please click here.

The Madrid System is a convenient and cost-effective solution for registering and managing trademarks worldwide. File a single application and pay one set of fees to apply for protection in up to 124 countries. Modify, renew or expand your global trademark portfolio through one centralized system.
The Hague System for the International Registration of Industrial Designs provides a practical business solution for registering up to 100 designs in 74 contracting parties PDF, List of Hague contracting parties covering 91 countries, through the filing of a single international application.

The Patent Cooperation Treaty (PCT) assists applicants in seeking patent protection internationally for their inventions, helps patent offices with their patent granting decisions, and facilitates public access to a wealth of technical information relating to those inventions.
By filing one international patent application under the PCT, applicants can simultaneously seek protection for an invention in a large number of countries.