AIPLA 2019 Annual Meeting
October 24 to 26, 2019
Location
National Harbor, MD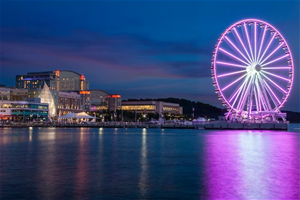 Join a diverse, global community
of law firms, companies, and
institutions involved in the practice
of patent, trademark, copyright,
trade secret, and other unfair
competition laws at AIPLA's
Annual Meeting at the Gaylord
National Resort & Convention
Center in Washington, DC.



Conveniently located near the US Patent & Trademark Office and Ronald Reagan National Airport, the AIPLA 2019 Annual Meeting promises to be one of our best meetings ever; with both exceptional educational content and ample time for networking with your IP colleagues in space that is open, bright and comfortable.

Live Patent Trial & Appeal Board and Trademark Trial and Appeal Board hearings.
Beyond Drafting the Perfect Specification
How to Prepare a Patent Case for Trial
Practical Tips for Strengthening the Outside/Inside Counsel Relationship, and more
Registration Opens in June! Don't miss this important annual event!

Add to: