2019 Road Show: US Patent Office Practice and Proceedings - Seattle, WA
April 23, 2019 9:00 AM to 5:15 PM (Pacific Daylight Time)
Location
Hyatt Olive 8
1635 8th Avenue
Seattle, WA
Contact
Malene Ward
Registration
Fee: Member Rate- $195.00 | Government/Corporate Member- $95.00 | IP Bar Association- $195.00 | Government/Corporate Non Member- $195.00 | Non Member- $395.00
Register Now
Improve Your Patent Practice
AIPLA Roadshows make modern patent practice workable. Find practical and comprehensive solutions that you'll use everyday.
Patent practitioners should sign up for the AIPLA 2019 US Patent Office Practice and Proceeding Roadshow in Seattle, WA on April 23, 2019.
Join us in Seattle to get the most up-to-date information on US Patent Office Practice, including implementation of the USPTO's Section 101 and 112 Guidelines and patent quality improvements, and trial practice before the PTAB, including interactive sessions with administrative patent judges and expert practitioners
This program will also feature sessions on:
ensuring quality patents,

an update on Section 101 and 112 guidelines and how they impact our practice,

an overview and update on trial practice before the Patent Trial and Appeal Board,

effective advocacy before the PTAB; and

an interview with the Chief Judge of the PTAB.

Whether you are a patent prosecutor or patent litigator, this program will include useful tricks of the trade to help you in your practice before the USPTO. Sign up today.
This program has 350 minutes of CLE credit available.
---
Program Agenda & Tentative Schedule
Tuesday, April 23, 2019
9:00 am - Opening remarks – Sharon Israel, Shook Hardy & Bacon, LLP

9:10 am - Interview with Chief Administrative Patent Judge Scott Boalick – Trenton Ward, Finnegan Henderson Farabow Garrett & Dunner

Morning Session – U.S. Patent Office Practice
9:40 am - Assuring Quality Patents – Moderator: Sheila Martinez-Lemke, Weaver Austin Villeneuve & Sampson, LLP

9:40 am - USPTO Perspective – Daniel Ryman, Director of the Office of Patent Quality Assurance, USPTO
– Description of a quality patent
– Importance of filing a quality patent
– Interview Practice
– Customer Experience
10:00 am - Practitioner Perspective –Tom Irving, Finnegan Henderson Farabow Garrett & Dunner
– Description of a quality patent
– Interview Practice
– Customer Experience
10:20 am - Panel discussion on quality, including clarity of the record, common features and differences
Daniel Ryman, Director of the Office of Patent Quality Assurance, US Patent & Trademark Office
Tom Irving, Finnegan Henderson Farabow Garrett & Dunner
Mark Guetlich, Viziv Technologies, LLC

10:50 am - Break
11:05 am - Update on USPTO Section 101 and 112 Guidelines – Robert Bahr, Deputy Commissioner for Patent Examination Policy, US Patent & Trademark Office

11:25 am - How New Guidance Will Affect Practice: A Discussion
Moderator: Brad Forrest, Schwegman Lundberg & Woessner
Speakers:
Robert Bahr, Deputy Commissioner for Patent Examination Policy, US Patent & Trademark Office
Michael Kim, Lead Administrative Patent Judge, US Patent & Trademark Office
Hayley Talbert, Seed IP
John Jardine, Microsoft

Lunch on your own

Afternoon Session – Trial Proceedings Before the PTAB
1:45 pm - Welcome Back – Sharon Israel, Shook Hardy & Bacon, LLP

1:50 pm - USPTO Search Initiatives – Stefano Karmis, Senior Advisor for the Deputy Commissioner for Patent Quality, US Patent & Trademark Office

2:05 pm - Using Artificial Intelligence to Improve Patent Quality – Stephanie Curcio, Legalicity

2:25 pm - Closing Remarks – Robert Bahr, Deputy Commissioner for Patent Examination Policy, US Patent & Trademark Office
2:30 pm - Overview and Updates on AIA Trials and Trial Procedure – Michael Tierney, Vice Chief Administrative Patent Judge, US Patent & Trademark Office

2:35 pm - Proving your case from both sides of the "v" (evidentiary and discovery issues at the Board)
Moderator: Christie Mattaei, Knobbe
Speakers:
Michael Tierney, Vice Chief Administrative Patent Judge, US Patent & Trademark Office
Gaby Higgins, Ropes & Gray
Bill Barrow, Mayer Brown, LLP

3:45 pm - Break
4:00 pm - Claim Construction Standard and Motion to Amend Procedures – Melissa Haapala, Acting Vice Chief Administrative Patent Judge, US Patent & Trademark Office

4:15 pm - Panel Discussion
Moderator: Sharon Israel, Shook Hardy & Bacon, PLLC
Speakers:
Melissa Haapala, Acting Vice Chief Administrative Patent Judge, US Patent & Trademark Office (invited)
Sal Bezos, Sterne Kessler
David Gosse, Fitch Even

3:45 pm - Break
5:05 pm - Closing – David Gosse, Fitch Even

Reception immediately following sponsored by the Washington State Bar IP Section and the Washington State Patent Law Association


---

Hotel Details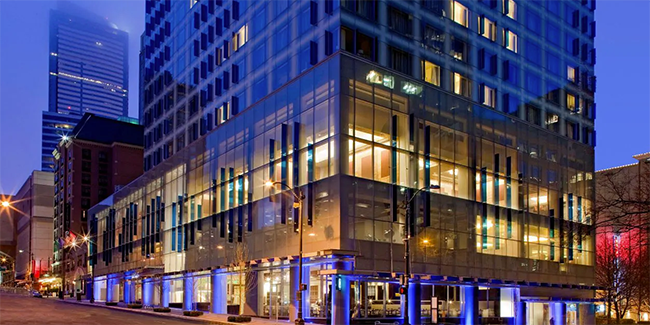 Hyatt at Olive 8
1635 8th Avenue
Seattle, WA 98101
Room Rate: $149
Room Block Cut-Off: April 15, 2019
Book your room by making your reservation online: https://www.hyatt.com/en-US/group-booking/SEAHS/G-AIPL
---
Add to: