2019 Trade Secret Law Summit - New York, NY
March 21 to 22, 2019
Location
200 Vesey Street
New York City, New York, United States
Contact
Michelle Stuckey
Registration
Fee: $450.00 - Members |$750.00 Non-Members
Register Now
Trade secret law is a branch of intellectual property law that addresses the protection of proprietary information against unauthorized commercial use by others. Unlike other forms of intellectual property, such as patents, copyrights, and trademarks, organizations cannot register their trade secrets with the government to protect their proprietary information. The only way to ensure the protection of a trade secret is to keep the information confidential, and this can necessitate a variety of legal interventions.

Lawyers practicing trade secret law should sign up for the AIPLA 2019 Trade Secret Law Summit at the American Express Company in New York City's Financial District on March 21-22, 2019.

Lawyers will enjoy a practical and comprehensive CLE program designed to educate new and seasoned practitioners alike. It is more important than ever to learn the fundamentals of trade secret protection and what you and your clients need to do to protect your confidential information from cyber-attacks and trade secret theft.

Join our 2019 Trade Secret Law Summit community page to see who is coming and collaborate with each other on the meeting.

Cancel by March 8th, 2019 and receive a refund less a $50 processing fee. No refunds will be issued after COB March 8th, 2019. All refund request must be received in writing. Please mail or fax your cancellation request to AIPLA, 1400 Crystal Drive, Suite 600, Arlington, VA 22202 or 703-415-0786.

Program Agenda & Tentative Schedule
Thursday, March 21, 2019

8:00 am - Registration & Breakfast

8:30 am - Introduction
Mark Klapow, Chair, AIPLA Trade Secret Committee, Crowell & Moring LLP

8:40 am - Introduction to Trade Secrets
Julia Milewski, Crowell & Moring LLP
Lauren Schaefer, Beck Reed Riden LLP

9:15 am - Overview of New York Trade Secret Laws
Robert Goldstein, Epstein Becker & Green PC

9:45 am - BREAK

10:00 am - Implementation of a Trade Secret Protection Policy & Process
Moderator: Benjamin Fink, Berman Fink Van Horn, PC
Speakers: Julie McCarthy, General Counsel and Vice President of Legal
Genomics Institute of the Novartis Research Institute
Stephen Chow, Hsuanyeh Law Group PC
Cindy Huang, Counsel, IP Law & Strategy, American Express

11:00 am - Cybersecurity and the Workplace
Moderator: John Marsh, Bailey Cavalieri LLC
Speakers: Kurt P. Goudy, Intellectual Property Counsel, IBM Corporation
Gabriel Ramsey, Crowell & Moring LLP
Derron Blakely, General Counsel, Elbit Systems of America

12:00 NOON - LUNCH (provided)

1:00 pm - Trade Secrets and Restrictive Covenants
in the Financial Services Industry
Moderator: Erik Weibust, Seyfarth Shaw LLP
Speakers: John P. Davis, Executive Director and Legal Counsel
Morgan Stanley -- MS Wealth Management
Scott Humphrey, Seyfarth Shaw LLP
Jacob Chacko, Brown Brothers Harriman

2:00 pm - Practical Tips for Employees Traveling Overseas with Trade Secrets
Moderator: Rosemarie R. Wilk-Orescan
Speakers: Jordan Rae Kelly, FTI Consulting
Robert Williams, Bird & Bird
Aristedes Mahairas, FBI

3:00 pm - BREAK

3:15 pm - Use of Expert Witness on the Issue of Reasonable Efforts
Moderator: Melissa Sikorski
Speakers: James Pooley, James Pooley PLC

3:45 pm - Trade Secrets - Legislative Roundtable Discussion
Russell Beck, Beck Reed Riden LLP
John Marsh, Bailey Cavalieri LLC

Friday, March 22, 2019

8:00 am - Registration & Breakfast

8:30 am - Proactively Dealing with Confidential/Trade Secret Information
when Advising a Departing Employee/New Employer
Moderator: Neal Weinrich, Berman Fink Van Horn PC
Speakers: Melissa Beare, Nuvectra Corp.
Greg Freemyer, Sullivan Strickler
Jim Vaughn, Managing Director, iDiscovery Solutions
Benjamin Fink, Berman Fink Van Horn PC

9:30 am - Protection of Trade Secrets in the Social Media Era
Moderator: Michael Elkon, Fisher Philips LLP
Speakers: Erik Weibust, Seyfarth Shaw LLP
Adriana Luedke, Director and Associate General Counsel
Lockheed Martin Corporation
Evan Gumz, Hanzo

10:30 am - BREAK

10:45 am - Judges Panel
Moderator: Russell Beck
Panel: Hon. Loretta A. Preska, United States District Court, Southern District of New York
Hon. Garett E. Brown (Ret.), JAMS

11:45 am - Conclusion and Wrap Up

---
Hotel Details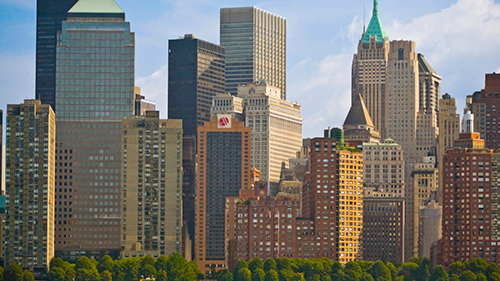 New York Marriott Downtown
85 West St, New York, NY 10006
Group Room Rate: $229 (single/double)
Room Block Cut-Off: March 1, 2019
Book your room by calling 1-800-228-9290 or (212) 385-4900 or make your reservation online:
https://book.passkey.com/e/49872548
---
Speakers
Add to: