USPTO BCP Meetings
BCP Meeting - April 26, 2016
Apr 26, 2016, 10:00 AM by Randy no-ams Sagara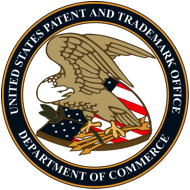 The United States Patent and Trademark Office

Biotechnology, Chemical and Pharmaceutical (BCP) Partnership Meeting

Tuesday, April 26, 2016

10:00am to 4:00pm (EST)
We are pleased to announce the USPTO's next Biotechnology, Chemical and Pharmaceutical Customer Partnership (BCP) Meeting. This BCP meeting expands our long-standing partnership in these industry sectors to customers across the country. The next BCP Meeting will be held on April 26, 2016 in the USPTO Headquarters (Alexandria, VA) as well as available for online participation. This partnership meeting is designed to provide an informal conduit for all stakeholders to share insights and experiences to improve patent prosecution in biotechnology areas. We highly value our customers' feedback and input, and the individual participation is important in our efforts to continuously improve the quality of our products and services.

Please see below for Registration information on how you can participate.

Date and Location: The Partnership Meeting will be held on April 26th (Tuesday) from 10:00am – 4:00pm at Alexandria, VA.
USPTO Headquarters
Madison Auditorium
600 Dulany Street
Alexandria, VA 22314

The Biotechnology, Chemical and Pharmaceutical Customer Partnership was developed to create a collaborative forum for USPTO customers in these industry sectors to share ideas, experience, and insights with USPTO staff. The BCP is intended to be informal in nature and will include participants from across the industry.
Some of the topics to be discussed by USPTO staff and stakeholders will include:

• International Patent Cooperation Featuring Global Dossier
• Enhancing Patent Claims Quality in Biologics
• Supplemental Examination
• Antibody Written Description

Please check back and click here to view the final BCP Agenda once posted. The USPTO looks forward to hearing the individual views from its customers and does not intend to use this forum to seek or arrive at any consensus. This customer partnership is formed with full recognition of the USPTO's responsibility under the Federal Advisory Committee Act (FACA), and accordingly, is not established as FACA compliant committee.

Registration Information
Please email USPTOBCP1600@USPTO.GOV to RSVP by April, 20th. Please include "BCP RSVP" in the email subject line. In the email body, please include the following information:
• Your name, title and organization
• Contact information (e-mail, phone, etc.)
• Your attending location (In Person or online).

Directions and Parking information
Headquarters Location: USPTO Headquarters, Alexandria, Virginia
• Directions: http://www.uspto.gov/about/contacts/locations/directions.jsp
• Campus map: http://www.uspto.gov/about/locations/alexandriaoffice.jsp
• Parking options: http://www.uspto.gov/about/contacts/locations/directions.jsp#heading-6
For information on past and future meetings and presentations, please go to http://www.aipla.org/committees/committee_pages/Biotechnology/usptobcp/default.aspx
and
http://www.uspto.gov/patents/init_events/bcp/index.jsp