AIPLA's President Report
Sheldon Klein
AIPLA President, 2018-2019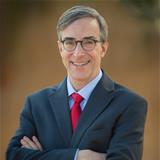 In my first few months as President, I've come away with an incredible appreciation for the work that is accomplished by the American Intellectual Property Law Association. My position allows me to see firsthand how "good" is not enough for this Association's leadership, staff, and volunteer members. Instead, I see how my passionate peers challenge for "greatness" in everything that they do. Serving as your President is truly a career highlight for me.
On the advocacy side, we have filed two amicus briefs in cases that should be important to our members. In mid-November, we argued in an amicus brief to the Supreme Court that awards of "full costs" under Section 505 of the Copyright Act are limited to categories that courts may tax as costs under 28 U.S.C. §1920. Rimini Street, Inc. v. Oracle USA, Inc.​, U.S., No. 17-1625, amicus brief on the merits supporting neither party, filed 11/19/2018. In December, we submitted an amicus brief to the Precedential Opinion Panel of the Patent Trial and Appeal Board in response to the Panel's invitation for amicus briefs on three questions related to joinder. In the brief, we argued that the circumstances in which the Director may grant a motion for self-joinder should be very limited.
Additionally, upon request, we've sent comments to the USPTO, the US Intellectual Property Enforcement Coordinator, the Acting Register of Copyrights, the Federal Trade Commission, and the Kingdom of Saudi Arabia's Authority for Intellectual Property. This is a profound body of work in a few short months, and our committees worked through late nights, weekends, and holidays to make it possible.
One of my first initiatives as President was to venture to Rio de Janeiro, Brazil, where I joined a panel at the Inter-American Association of Intellectual Property (ASIPI) Congress and spoke about strategies for in-house and outside trademark counsel for clearing and registering new trademarks when dealing with strict time limitations. This meeting proved to be a great opportunity to network with ASIPI members and leadership, in furtherance of AIPLA's global outreach goal. Domestically, we've created AIPLA's new Special Committee on Privacy and Data Security, which is open to all members. The goal of the committee is to bring together experts and practitioners interested in privacy and data security to focus on the laws, rules, practices and judicial decisions relating to this area of the law. Not everybody immediately thinks of privacy as a branch of intellectual property. But there's no question that intellectual property lawyers need to know about the law and keep abreast of developments.
Another goal I have is to continue and build upon the work of my predecessor, Myra McCormack, to enhance AIPLA's regional and local reach and impact beyond our three stated meetings. We will continue to develop our well-attended local events, such as roadshows and boot camps, and we hope to partner with local IP law groups and continue our successful collaboration with the USPTO for local programming.
No matter your level of experience or years of practice, participating in AIPLA committees, online CLE, podcasts, and publications, and attending our stated meetings, is a smart career decision. Our programs have topics of interest for everyone, and our networking is second-to-none. I thank you all for your continued AIPLA membership and volunteer efforts on behalf of the IP community.